Flowers, chocolate, jewelry...oh my! It's that time of the year again when you're spending all of your time worrying about getting the perfect gift for Valentine's Day. Not only is this a chaotic time for your relationships, but it's also one of the busiest and most important times for marketers. It's imperative for marketers to plan for the increase in spending during this time by adjusting their strategies to fit within the season of love.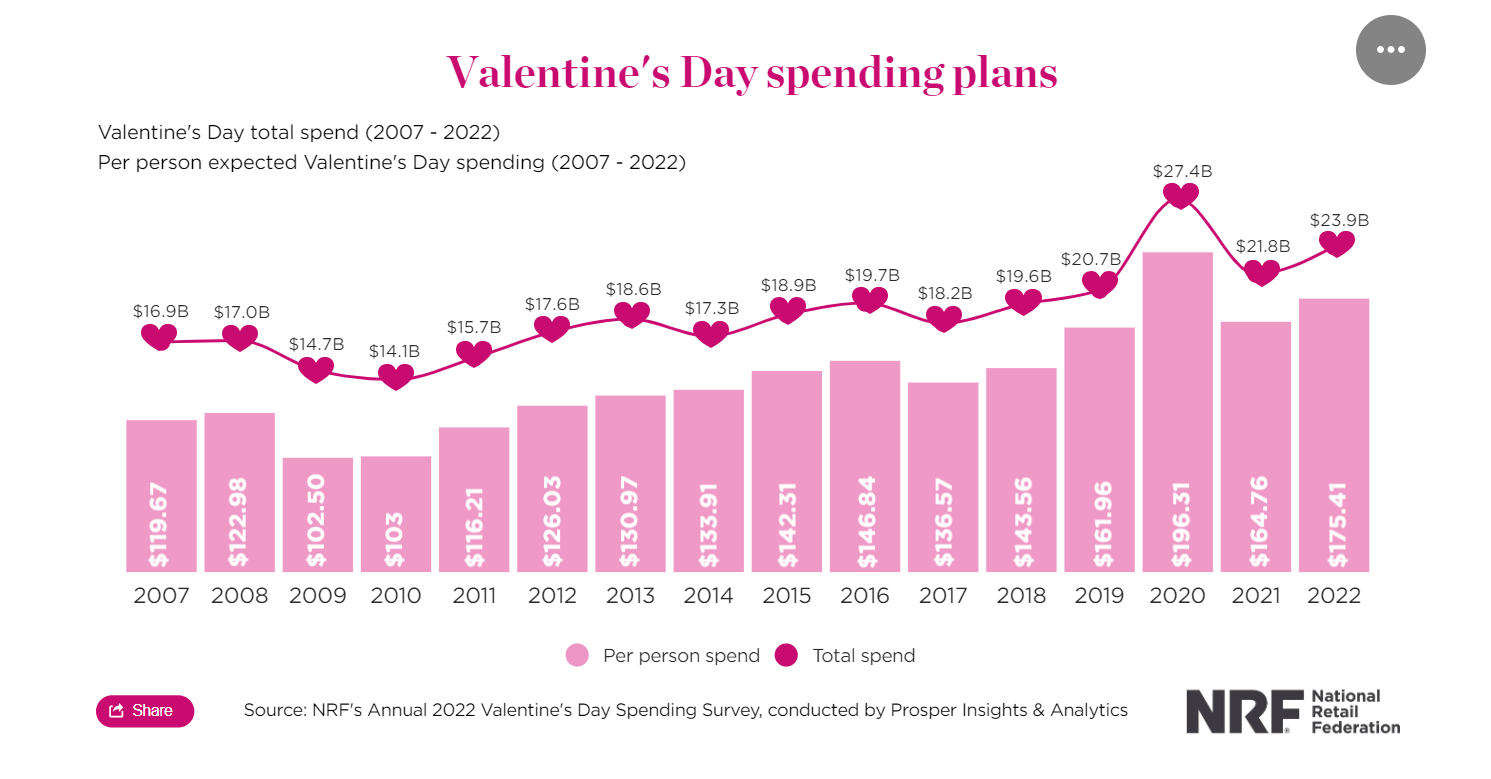 As shown in the chart above, Valentine's Day total retail spend increased $2B from 2021 to 2022, and more growth is expected going into 2023. As individuals have already started shopping for their partners, marketers can get into action to prepare for the holiday by customizing their strategy to reach their intended audiences.
A few ways to construct your marketing efforts going into February are through email marketing campaigns, promo bars and popup triggers, or even through social media. Making your messaging customizable for the romantic holiday is key for targeting individuals that are searching for the perfect gift. Whether that be through email subject lines, promo bars that create urgency for those last-minute shoppers, or posting through social media platforms to spread the word, these are all powerful tools to incorporate for the increase in sales during this Valentine's season.