As the holidays are approaching, it is important as a business to promote your brand before the chaos of the season. With uncertainty regarding the supply chain, it is said that 39% of consumers will start shopping earlier than previous years. (LOCALiQ). Rushing to implement killer strategies, many marketers make the mistake focusing on executing advertising campaigns without setting their website up for success.
As there are a variety of avenues marketers can focus on to bolster sales during the holiday season, it is vital to convey the importance of marketing methods that live within your website. Cybba's tools help marketers solve for site abandonment and increased order values by creating urgency and excitement for users. With that being said, let's take a deeper dive into a few tools that will be beneficial during this time of the year.
1. Promo Bar
Promo bars help capture attention by featuring key messaging at the top or bottom of a website. A promo bar can be used for email capture, animations, and countdown clocks. Including a promo bar, specifically with a countdown clock will help create urgency and direct consumers to your holiday sales.
Tip: If you do not want to promote a product discount, featuring a countdown with shipping deadlines is a great alternative.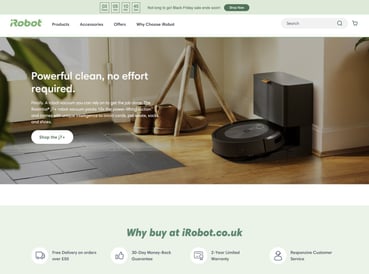 2. Full Height Tool
A full height onsite tool creates a native way to feature promotions throughout a website. The onsite can be triggered in various ways, but most popularly triggers as users are leaving the website. One use case of a full height onsite would be to place a custom promotional code for extra savings on a specific product page that triggers as the user is about to leave.
When a brand issues a promotional code, this gives the consumer incentive to stay and purchase from their website. This is beneficial for both parties; customers get their desired products for a lower price, and brands generate revenue. With the competitiveness of the holiday season, this onsite tool will give your brand a customizable flare.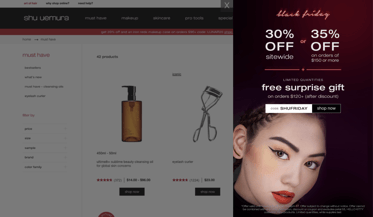 3. Product Recommendation
Over 54% of retailers reported product recommendations as a key driver of increasing average order values. Additionally, 75% of customers are more likely to buy based on personalized recommendations (Automat). A product recommendation tool can be featured as users are browsing pages of the site like product or checkout pages. Whether static or dynamic, brands will see an uplift in sales from featuring those key products. Even though a majority of individuals visit websites specifically to find the item they were looking for, many can be persuaded into purchasing additional items through product recommendations.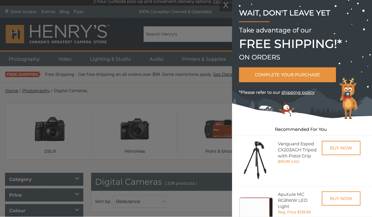 4. Mid-Screen Pop-Up
In the marketing world, there is a stigma surrounding pop-ups; are they beneficial or a burden to consumers? Although a mid-screen pop-up tool might not be for every brand, they are an effective way of increasing conversion rates. These pop-ups can be utilized to reflect discounts, a countdown clock, or even email capture.
Tip: This tool is also great to utilize on your website homepage as a welcome prompt to collect emails. The collected emails can quickly be used to increase your drip campaign performance.
---
While there are many ways to increase the results of your holiday planning, it's important to revert back to the basics that have been proven to be successful. These onsite tools are instrumental during the holidays and can easily be tailored for a more unique approach.