Growing your online business is no easy task. A great way to expand? Online marketplaces.
Online sellers can increase retail sales 10X by listing on new channels like eBay, Amazon, and Walmart. Diversifying the channels on which you list your products can help your business stand out among the competition and quickly reach new customers.
Sounds great, right? Unfortunately, listing on these sites can be a little overwhelming if you're just starting out. Oftentimes, merchants must adopt a new way of thinking and even a different business model to be successful. Product categories, listing fees, shipping costs, and even audiences can vary across different marketplaces.
Doing your research ahead of time is imperative - but where do you start?
Read below for a deep-dive on all marketplace essentials ↓
"In 2017, Amazon held 37% of the US eCommerce market.
This is expected to grow to 47% in 2020 and 50% 2021."
[Source: edesk]

What Is an online marketplace?
Simply put, an online marketplace is an ecommerce site that brings multiple sellers together for buyers to shop in one place. This is different than a company's website where only one brand is sold.
In Online Marketplaces all transactions are managed by the website owner. Companies use online marketplaces to reach customers who want to purchase their products and services. Chances are, you've already used an online marketplace:
Amazon
eBay
Walmart
Etsy
Alibaba
But those are the big guys. Let's say you're a smaller company, or have a niche product - there's a marketplace for you too. Sites like Wonderful Things, ASOS, and Cratejoy are great alternatives for selling your products and reaching highly qualified audiences.
This is not to say that the Amazons and Walmarts are necessarily bad choices, but they have their limitations. These marketplaces focus more on offering a wide range of products than the brands or designers behind them, which limits your ability to engage with customers, build brand loyalty, and communicate your values.
Each marketplace requires a new way of thinking and even a different business model to be successful. Product categories, listing fees, shipping costs, and even audiences can vary across different marketplaces.
As mentioned above, the biggest marketplace is not necessarily the best choice for all companies and products.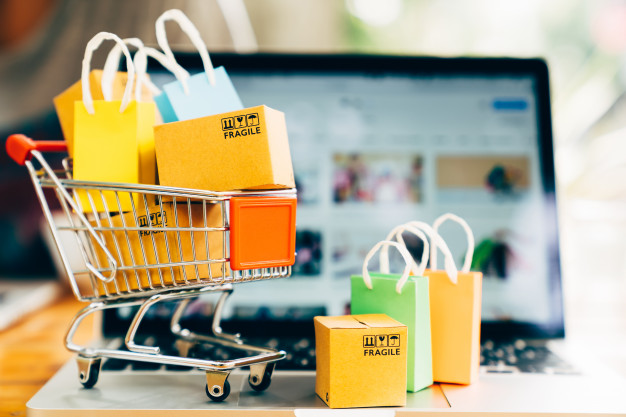 Why sell on an online marketplace?
If you're new to selling online, marketplaces can be an excellent way to increase revenue and build your brand as you work to drive traffic to your own website. For most marketplaces, after your seller's account is approved, you upload your product feed to start selling.
It's also a much faster way to reach new audiences outside of Google. Many online marketplaces have massive built-in audiences of consumers who regularly shop these sites. In fact, there are close to 500 million active monthly visitors between Amazon, eBay, and Walmart alone. Many of those consumers will search within the marketplace when trying to find an item, rather than rely on Google.
"52% of US Internet users search with Amazon when digitally shopping for a new product; compared to 22% for Google"

[Source: eMarketer]
If you're a new business with little to no brand recognition, your product will be shown alongside other others right from the start.
The top online marketplaces in the world sold $2.67 trillion in 2020. Sales on marketplace sites, like Alibaba, Amazon, eBay and others, accounted for 62% of global web sales in 2020, according to Digital Commerce 360.
Where to sell?
The top three U.S marketplace leaders are Amazon, eBay, and Walmart, totaling $6.75 billion in sales for 2020. Each marketplace comes with its own set of seller fees, commissions, and requirements, so it's important to weigh your options carefully.
Here are some things to consider: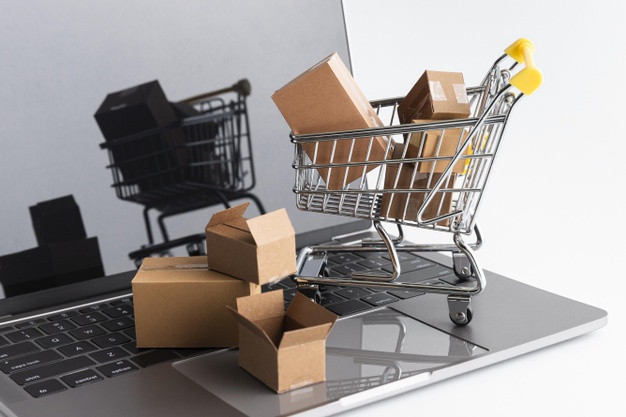 Amazon
Amazon's Prime program plays a starring role in day-to-day operations of brands and retailers of all sizes. With 100 million Prime members worldwide spending an average of $1,400 a year, compared to the $600-per-year average spent by non-members, Prime is a market you'd be crazy not to tap into.
Once you start selling on Amazon, you'll have plenty of other factors to take into consideration, but for now your biggest decision will be which selling plan is the best fit for your business.
Professional Selling Plan:
$39.99 monthly subscription fee
Eligibility for listing placement as a "Featured Offer"
Use Amazon Marketplace Web Service to upload feeds, receive reports, and perform other API functions
Individual Selling Plan:
$0.99 per-item fee when an item sells
Amazon-set shipping rates for all products
No access to selling tools or Amazon Web Service APIs
Here's a simple breakdown, or break even formula, to help you decide which selling plan is right for your business.
At a pay-as-you-go rate of $0.99 per item, you would need more than 40 sales per month to offset a $39.99 subscription fee: 40 x $0.99 fixed closing fee = $39.60. If you have fewer than 40 sales per month, or if you have seasonal fluctuations in your sales, the Individual selling plan may be right for you.
eBay
eBay serves up over 1 billion listings to more than 168 million active buyers around the globe. Additionally, eBay offers consumers primarily new items (81% of listings feature new products) and free shipping for a majority of orders (69% of items ship for free).
When selling on eBay, there are two primary types of selling fees:
Insertion fee when you create a listing.
Final value fee when your item sells.
The good news: there are no setup, monthly, or annual fees to worry about.
Walmart
Walmart is known for its low prices for customers, and that's also true for its sellers.
Walmart Marketplace uses a straightforward, simple pricing structure and charges no setup or monthly fees. Instead, the only cost to a seller is a referral fee on each completed purchase. These fees vary by category, but average approximately 15% per sale.
To get approved, you need to offer high-quality products priced competitively and provide top-notch customer service.
What does that ultimately mean for you?
With less competition, you get more visibility for your listings, and you're in great company, selling alongside other professional sellers and Walmart's first-party products.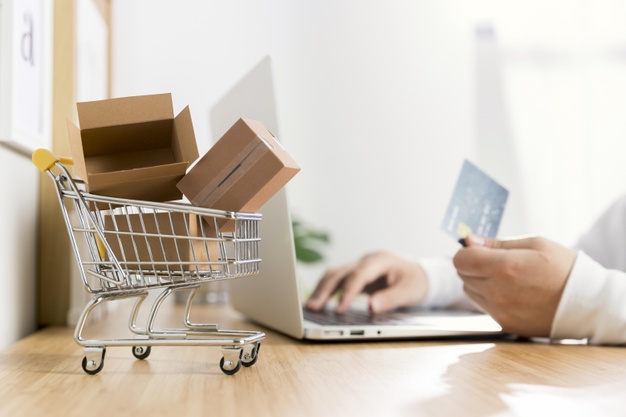 Final thoughts:
Whether you're getting ready to launch a new online business or have been selling online for years, online marketplaces should be a central part of your strategy.
You can launch your accounts quickly, reach built-in audiences immediately, and take advantage of established programs that make it easy to market, sell, and fulfill within each platform.
It's important to decide which marketplace(s) will be the best fit for your brand, and this can vary from business to business and depend on factors such as listing fees, posting requirements, and shipping logistics.
Although it may seem overwhelming to plan and map out your marketplace strategy, the potential to grow your brand and profits will all be worth it.
---