You've all seen the four-word strategy to target your consumers to purchase. Buy Now, Pay Later. Four simple words that express a quick and convenient way to pay for something in the moment without paying full price initially. BNPL is important in the digital world because it broadens potential customers while enhancing the customer journey. Many consumers can agree that this makes the purchasing transfer easy and allows a comfortability factor throughout the process. As older generations are less likely to use BNPL services, Gen Z is continuing to skyrocket while utilizing these solutions.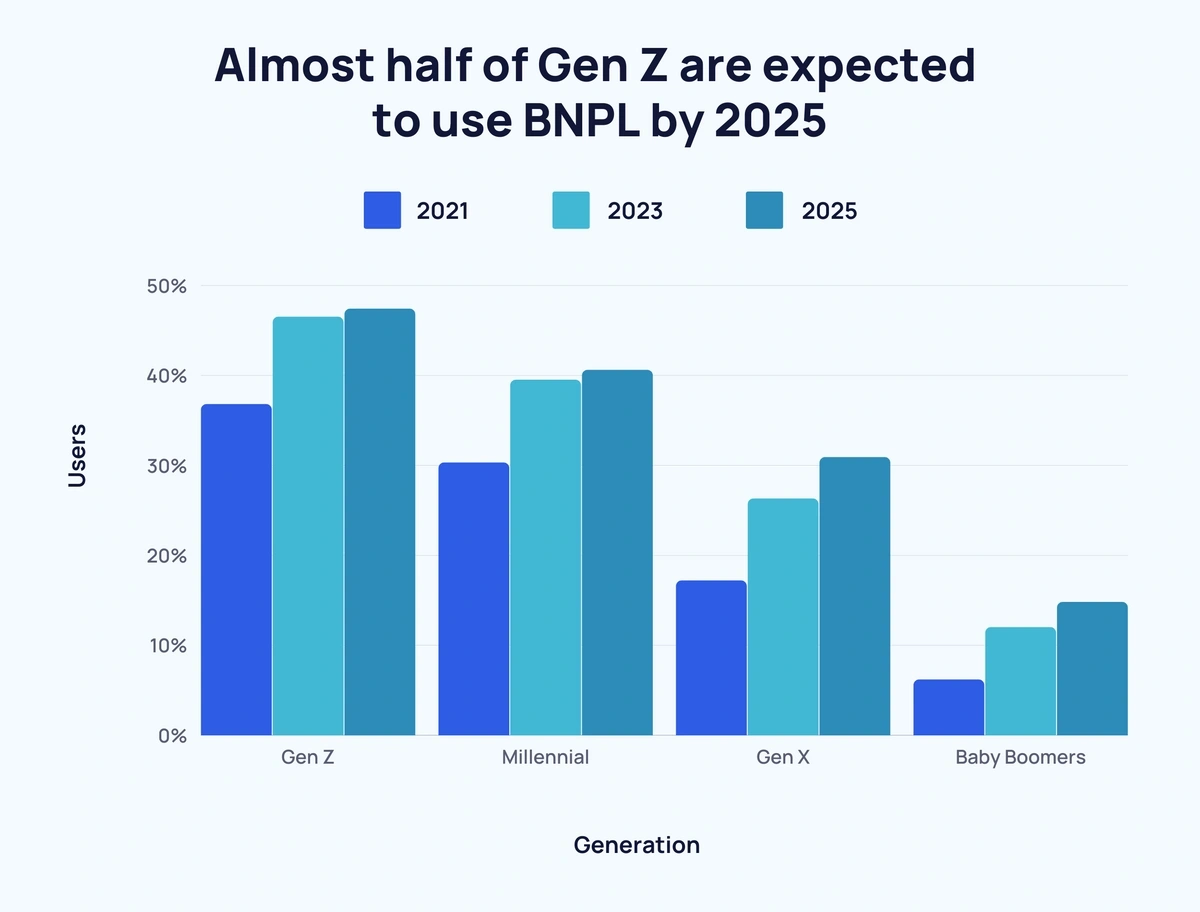 As this form of payment is becoming more popular, what does that mean for businesses advertising Buy Now, Pay Later? Launching BNPL options on your website strengthens the relationship between the consumer and the business. It allows the consumer to purchase now and delay the final bill, while creating a sense of trust and loyalty. The payment terms are accessible to a wide range of customers. Meaning, if they are still waiting for a paycheck to come in, they are at least able to pay the smaller fee to purchase the product right away. It also encourages customers to purchase higher-valued goods. According to a press release from QuadPay, merchants implementing its BNPL service increased their average checkout value by 60%. They also saw a 20% increase in conversions (GoCardless). When consumers can spread out their payments, they are more likely to go for either more products or expensive products.
Although BNPL may seem unintuitive, it's worth considering adding it into your marketing efforts on your business' website. Not only does it assist in a brand's trustworthiness and value, but it gives the consumer a push to purchase in the moment. With being in the most chaotic time of the holiday season and individuals scrutinizing website after website for the perfect gifts, now would be a perfect time to implement the buy now, pay later service.