How many times have you been persuaded by someone to purchase a product, maybe a service, tickets to an event, etc.?
In today's world, influencer marketing is only expanding, as this new form of marketing has already made an immediate impact on marketing culture today. In fact, about 80% of marketers agree that influencer marketing is more effective than other marketing sources.
How a Leading Cosmetics Brand Works with Social Influencers
With that being said, let's take a deeper dive at an ever-growing brand, Revolve, who is eminent for utilizing different tiered influencers to increase their revenue and overall brand awareness. As Revolve partners with more than 3,500 influencers, it is evident that about 70% of their completed sales stem from influencers promoting their company across numerous social media platforms. While there is a unique strategy to this madness, Revolve doesn't just work with "random" influencers.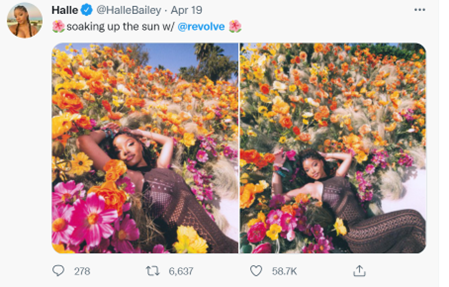 They focus their efforts on vetting influencers that specifically fit the brand's target demographic. This is crucial for generating the best results, by garnering new consumers to the site and increasing brand recognition and interest.
Revolve is just one example of many businesses who have taken advantage of the opportunity of utilizing influencers within their marketing efforts. This year, about 76% of brands are planning to increase their influencer marketing budgets. While this is not only a new, innovative, and effective way to market your company, this present-day tactic will lead your brand into evolving channels, allowing you to create more touchpoints with not only your original audience, but unfamiliar followings as well.
Finding the Perfect Influencers
So, how do you find the perfect influencer that will compliment your specific company? There are numerous factors that go into seeking out your quintessential campaigner. It is important to recognize the influencer's audiences, engagement rates, relevance, authenticity, and quality of content. You want to pursue an individual that is going to represent your brand accurately and genuinely.
Cybba's in-house influencer strategist team strongly supplicates micro-influencers with engagement rates over 3.0% and audience bots under 0.4%. Meaning, they search for influencers with a following of 10K - 100K, with an engagement rate and audience factor that correlates to their following to ensure the best outcome for the campaign. It is important to tie in all elements to ultimately showcase your brand and products on a real and authentic basis. You do not want to utilize influencers with bought audiences and poor engagement. This will do nothing to increase sales and brand awareness.
Although macro-influencers have larger followings, we value micro-influencers for a few different reasons. Micro-influencers often lead to more effective campaigns because of their trustworthiness and the closer connections they have to their following. By having a smaller following, it is easier to engage with your adherents, creating more of a relationship together. Micro-influencers' followings also generally tend to be more homogenous, and therefore have a closer alignment with the target audience.
As 2022 continues to move forward, influencer marketing will only become more prevalent in today's marketing world. New tactics to promote products, businesses, and events will start to form as more companies engage with these talented influencers, and more ties will be connected as brands form relationships with these promoters. In conclusion, influencer marketing is really a branding scheme to expand your audience and increase your revenue in a word-of-mouth method. So, why would you not want to try out this successful means of marketing that many companies have already seen achievements with?