As a Performance company, our Performance Dashboard is central to what we do. See the new improvements Cybba has made to its performance dashboard here.
As a performance-driven technology company, delivering measurable results and providing clear analytics is central to Cybba's mission. We are pleased to announce an enhanced update to the Cybba Performance Dashboard as our central reporting portal.
The newest version of the Cybba Performance Dashboard includes the following updates:
Faster load times
New and improved design
Streamlined graphs and KPIs focusing on the important indicators
New campaign performance visualization options for reporting by campaigns, ad creatives, and email steps
Improved data aggregation across social media platforms including Facebook, LinkedIn, Instagram, and Pinterest
New "month over month Recovered Sales" analytics for trend analysis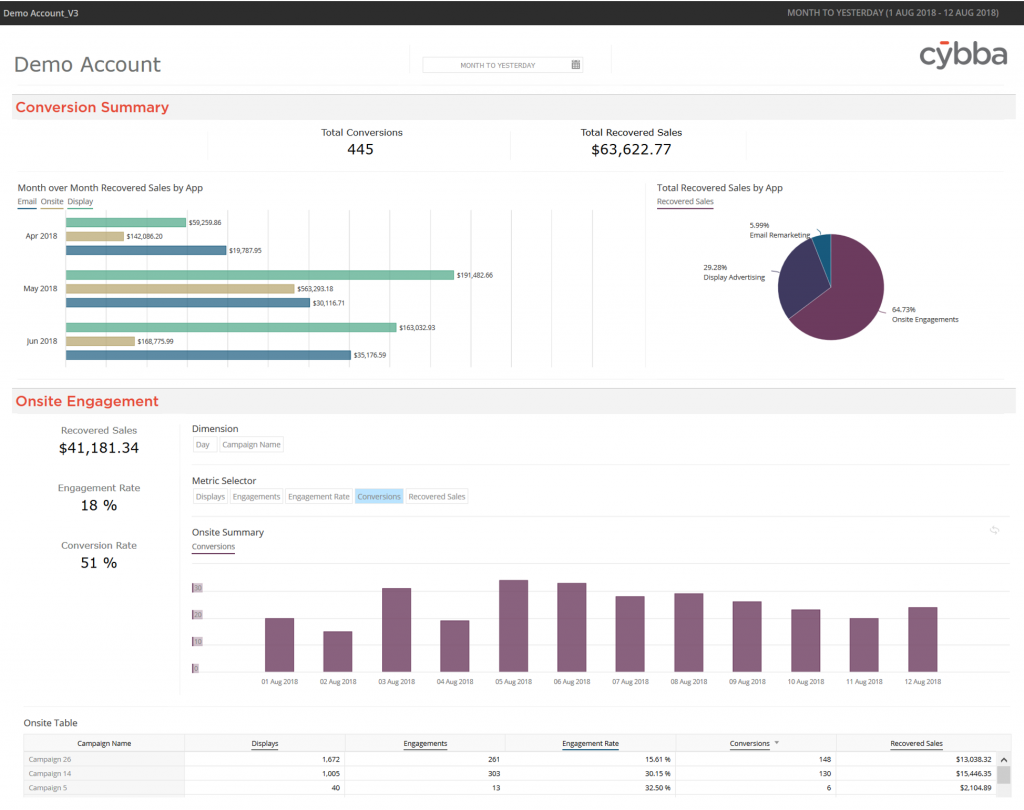 You can access your Cybba Performance Dashboard account with your current username and password.
For more information, please reach out to your Account Manager or contact us at info@cybba.com.