The holidays are finally here. You spent a great deal of time planning, prepping and creating a stellar media and promotional plan for the holidays. Traffic has been coming in left and right. The question now becomes, how can you drive user engagement to capitalize on all the traffic you have worked so hard to gain?
Online sales hit a record $108.2 billion during the 2017 holiday season, which was a whopping 14.7% increase from 2016. What will the 2018 holiday season bring for online sales?
Below are our top tips and strategies to drive your holiday engagement through the roof.
Turn window shoppers into customers
Convert high-intent shoppers by retargeting with multiple touchpoints
Upsell holiday purchasers
Cultivate brand loyalty
Don't let your potential customers just be window shoppers
Don't only focus on bottom of the funnel traffic. 95% of your website traffic is anonymous. Segmenting website visitors as prospects versus customers is extremely important. If you don't know who someone is, you can't market to them effectively.
Top of the funnel traffic is where the most abandonment occurs. Use browse abandonment campaigns to combat this by unlocking a new channel of marketing via onsite and email messaging. Create a mix of personalized onsite messaging and triggered email campaigns to drive remarketing capabilities. This will also build out your CRM by adding in new prospects to target in future nurture campaigns.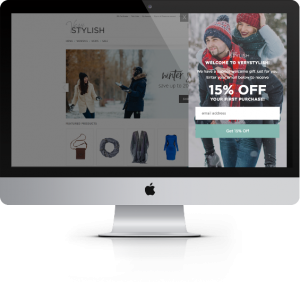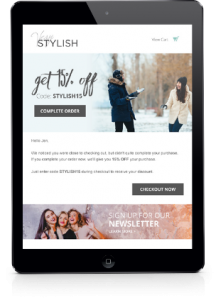 Convert high intent shoppers through retargeting with multiple touchpoints
Utilize the full potential of Cybba's retargeting suite to drive your campaigns and convert high-intent shoppers on your website. Keep your branding and messaging consistent as you add multiple touchpoints for onsite engagement and email remarketing. The net effect in re-engaging shoppers who abandon is an uplift in conversion rates and an increase in online revenues.
Upsell your holiday shoppers
The struggle for most online merchants is gaining a larger share of the spend from each consumer. Increasing your customers' spend while maintaining their brand loyalty is tricky but can be accomplished if executed properly. One effective strategy is to use gift upsells, and product add-ons/cross-sells. Upsell campaigns can be used during the purchase process or post-sale. As a data point, 35% of Amazon's overall revenue is attributed to upsells and cross-sells.
The best tactics to get the most benefit from upsell/cross-sell campaigns are onsite engagement and retargeting ads. By offering similar, complementary or featured products during the campaign, you can gain a greater share of your customers' spend.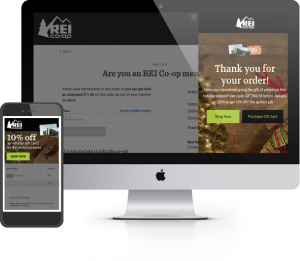 Cultivate loyalty amongst your customers
Your customers are your biggest asset so connect with them! Offer them the ability to share their purchases on social networks. Social sharing is a great way for customers to express their brand loyalty, and become your brand advocates. You can also gain actionable insights from your customers through Cybba's insight surveys. Acting on your customers' feedback will allow you to optimize and improve your customers' overall experience. The result is greater brand loyalty and higher customer retention.
For more info, watch our webinar "How to Drive Holiday Engagement Through the Roof" here.