Cybba is excited to announce its international expansion and Cybba Canada! This month, we spoke with our Canadian office in Toronto, Ontario, where managing director Neela Ahmed runs the show. In her cheerful and determined manner, Neela explained how she's getting down to business in 2018.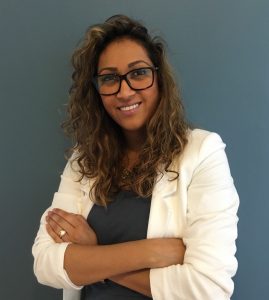 Q: What are the key challenges facing digital marketers in the Canadian market?
A: Canada is quite risk averse when it comes to trying new things online. This directly impacts their speed of growth within the digital space, as consumers cautiously adopt spending behaviors. Canadian e-businesses have to work harder and spend more on digital advertising to keep customers on domestic sites, as close to half of Canadian consumers' online purchases are made at foreign retail sites. Shipping costs and expected delivery times are obvious obstacles, however webrooming is also of concern. That said, Forrester Research forecasts growth in the digital landscape as by 2019, Canadians will spend about $39 billion dollars online.
Q: How can Cybba enable marketers to drive performance in the year ahead?
A: If conversion efficiency and ROI is what a marketer is seeking for 2018, we can help. As Canadian consumers move to shop more online, e-businesses need solutions to keep distracted shoppers onsite in an ever-competitive industry. Cybba provides solutions that enable brand growth, help engage customers in real-time, and aide full customer life cycles with loyalty incentives. These tools help ensure that prospective customers begin and complete transactions online, supporting growth of our domestic websites and e-businesses. Consumer experience is now at the heart of every business and personalization is key for the growing generation of cyber shoppers. Cybba brings these elements to every e-business without the need of hefty costs, corporate contracts or hidden fees.
Q: What is an example of how you provided significant ROI to a customer?
A: We are currently helping many Canadian customers achieve heightened website performance with our solutions. A few examples across a couple of online verticals are:
Arts Customer– Cybba's ROAS $7.63
Healthcare Customer – Cybba's solutions' click to conversion rate 17.5%
Retail Customer – Cybba's revenue recovered from customer abandonment online (2017) over $1.25 million
What are the current growth drivers in MarTech and AdTech and what do they mean for the Canadian market?
Mobile is a big area of growth for the Canadian market, it is pushing the performance of MarTech and AdTech to lift significantly in the territory. Social media and adoption of integrating engagement of these channels as an integral part of an e-businesses' digital strategy is also fueling growth. We as marketers need to be vigilant with the currents of change, we must be flexible with our strategies to encompass what is now influencing ecommerce performance.
How much should a company adjust its internal processes to succeed in a different country?
I believe that having on the ground knowledge and a true understanding of a market prior to entry is key to quick growth. Internal processes must be agile enough to service needs, yet strong enough to maintain a unified approach. If there is a broad enough bandwidth, it is possible to achieve both. Performance is key and the data/numbers should dictate what decisions are best for the business to take when fine tuning the processes.
Neela Ahmed is the Managing Director of Cybba Canada's office in Toronto, Canada. Neela's expertise lies in improving consumer experience and enhancing online engagement. For any inquiries, contact her at neela.ahmed@cybba.com.